Some final reflections on our Journey to South Africa written after returning.
---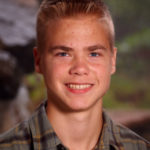 I stared pensively into the prickly blackness of night and watched the stars dance brightly between the clouds. The sky in Pilanesberg Park was breathtaking, and we had stopped mid-safari to witness a South African sunset and take a break. I used this time to admire our vast nocturnal landscape and reflect on my personal experiences. The trip still seemed so surreal, and I had only begun to process the weight of every profound experience we had. If I had to choose three words to embody the personal inspirations that the trip incited within me, they would be empathy, urgency, and sonder.
When we walked through many townships such as Soweto, Langa, Khayelitsha and Tembisa, I noticed a cacophony of horn beeps, loud music, and emphatic greetings. Their culture was so different than ours, yet in these ghettos people seemed to be overwhelmingly happy. It appeared that even though these people were facing challenges such as famine, racism, and marginalization, the people were content and firmly communal. These are two things that a lot of people in the U.S. don't seem to overwhelmingly possess because of things like depression and our general lack of community. If I were to take a stroll around town, I'm quite sure I wouldn't be able to exchange loud greetings with any of the people I saw because it isn't our way. It's interesting to think about what things would be like if we were all more integrated with our community. Maybe that's what we're missing a little bit of Uxhumano.
During our visit with various high schools in the course of our time there, it was so intriguing to notice how many similarities we share and how easy it is to make powerful connections in just a few hours with people that live on the other side of the world. I learned so much from them during our talks. All of the songs and dances we shared broke down the cultural barrier and united us, and it was cool to see how much music meant to their culture because of their history with Apartheid. It was also interesting to hear many different perspectives on Apartheid from the interviews and from the younger generation that we spent time with. The wisdom that all of the people we interviewed shared with us was very potent and meaningful.